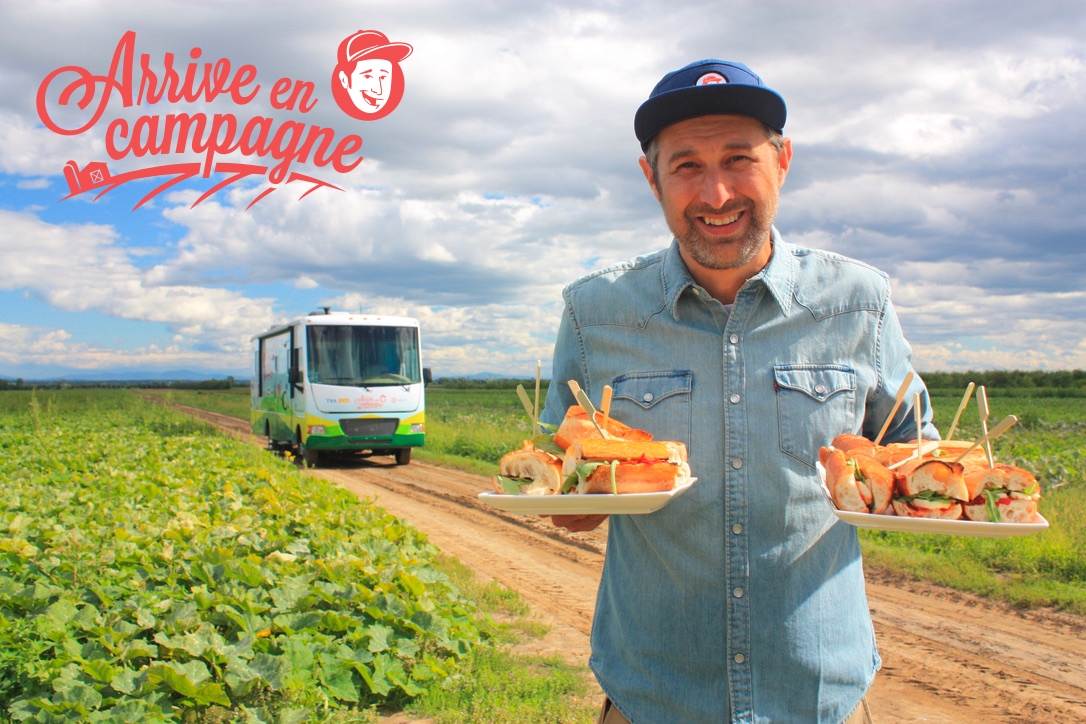 Arrive en campagne season 6
Exchanging life in the city for life on the farm... this is the extraordinary experience that Arrive en campagne to 7 urban families in the company of Bob le Chef!
Each week, Arrive en campagne plunges urban dwellers into the agricultural reality, a comfortable immersion thanks to the RV, but still formidable because of the unusual tasks to be accomplished in a Quebec farm.
Once on the farm, the participants and Bob roll up their sleeves. Guided by their host family, they do their best, face their fears and experience a lot of emotions and pleasure. Between urban and rural people, spontaneous friendships are created and links are forged.
Each episode highlights an agri-food production, a region of Quebec and all the work behind every food we eat. Naturally, Bob le Chef also displays his creativity as a chef because he prepares a dish inspired by the star food. We laugh, we drink and we talk!
When the work is done, everyone gets together for a meal. Forming a very large table, the two families and Bob share their impressions and highlight the highlights of their stay. One thing is certain, everyone leaves with the certainty of a memorable experience!