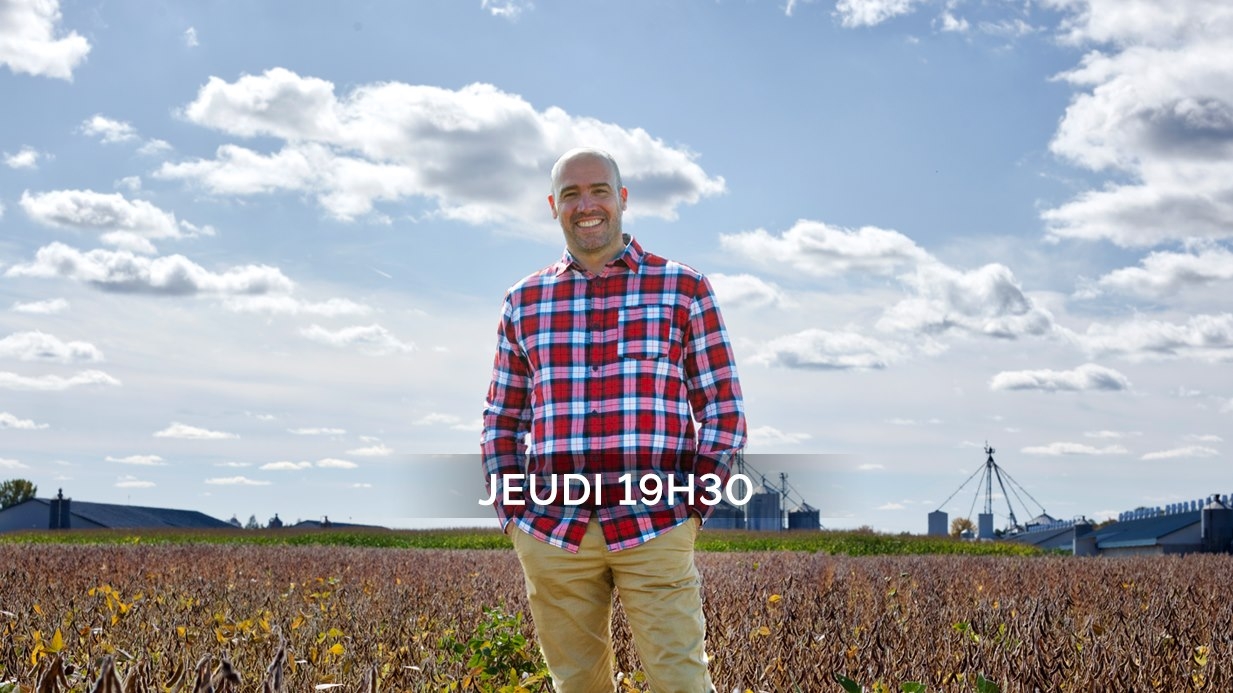 Arrive en campagne, season 5
Barter city life for farm life... this is the extraordinary experience that Arrive in the countryside to 10 urban families in the company of chef Stefano Faita!
Every week, Arrive en campagne plunges urban dwellers into the agricultural reality, a comfortable immersion thanks to the program's engine, but still fearsome because of the unusual tasks to be accomplished on a Quebec farm, for two days.
According to the tradition of the program, the participants of Arrive in Campaign are of different origins, age groups and occupations. We see the diversity of Quebec society.
Once on the farm, participants – and the facilitator – roll up their sleeves. Guided by their agricultural host family, they do their best, deal with their fears and experience a lot of emotions and fun. Between the urban and the rural, spontaneous friendships are created, exchanges are established, lasting links are established.
Each episode highlights an agri-food production, a region of Quebec and all the work behind each food. Naturally, Stefano also displays his creativity as a chef: with «volunteers» from both families, he prepares a dish inspired by the star food. We eat, sip and talk!
Once the work is done, everyone gathers for the final supper. Forming a large table, the two families and the animator share their impressions and highlight the highlights of the stay. Everyone leaves with the certainty of a memorable experience!
Novelty of the 5th season: unusual productions, such as ostrich and hemp. A scoop: Stefano's wife and children will be one of the urban families of the 5th season. Not to be missed!